Should I drop-in or make an appointment?

Student Health will make every effort to accommodate walk-ins with urgent medical matters, all others will be directed to schedule an appointment online at MyUHealthChart.com. Wait times vary, but most students are seen within 30 minutes. The wait may be longer during busy times, or if an emergency occurs. Peak times are mid-day and late afternoon, especially on Mondays and Fridays.
To minimize your wait:
Make an appointment online at MyUHealthChart.com.
Arrive early.
Enter as much information as possible at the Self Check-In Kiosk. Some requests can be accommodated without having to wait to see a medical provider.
Which provider will I see?
Students are triaged to the appropriate provider based on their presenting complaints or clinical condition. Any student can request any provider; waits may be longer if you request a specific provider. Students with frequent or chronic medical problems are encouraged to choose a specific provider for primary care, appointments are the best way to assure continuity of care.

Will I be charged for my visit?
There is no charge for most routine visits. There are charges for visits to specialty clinics such as women's health and travel medicine, for lab tests and for procedures such as EKG's, X-rays and allergy shots. These charges are covered by the University sponsored Insurance Plan, and will be billed directly to the insurance company and can also be billed to most other insurance companies.

For students insured by the insurance companies that we are unable to bill (out of state HMO's, international insurance plans, Medicaid, Medicare) any amounts due will be charged to your student account. For services not covered by insurance (e.g. travel visits) any amounts due will be charged to your student account. Students covered by Cigna or Humana who want charges to be submitted to either of these insurance companies will need to designate us as their primary care provider.  Front desk staff can assist with this process. If for any reason students do NOT want us to bill their insurance provider, we will accept direct payment at the time of service.

In many situations (and always for students with the University sponsored Aetna Student Insurance plan) the amount collected from the insurance provider will be considered full payment. In other situations, there may be a balance after the insurance claim has been processed. All remaining balances not covered by the HCC Fee or your insurance plan are sent directly to your student account in CaneLink.
A statement of charges can be viewed at MyUHealthChart.com. Once charges have been submitted to your insurance company and the claim has been processed, you will receive an explanation of benefits (E.O.B.) from your insurance provider. If you have any remaining balance after your insurance claim has been processed, the remaining balance will be added to your student account. Please note you are not responsible for any charges on your MyUHEALTH account relating to your visit to Student Health.
Where is the Pharmacy?
Students can fill their prescriptions at the Walgreens pharmacy located on the first floor of the Lennar Medical Center.
Do I need to come to the Health Center for prescription refills or referrals?
After your initial visit, your provider may be able to refill your medication or issue a referral without a visit to the Student Health Service. Please ask your pharmacy to submit an electronic refill request. You will be informed if a visit is required.
---
Student Well-Being Resources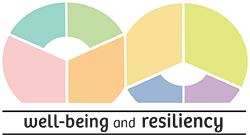 College can be challenging. For many students, it is the first time they are granted this much independence. Juggling classes, study time, and activities often leave little time for self-care, ultimately affecting well-being.
To help students understand the eight dimensions of well-being and access the many programs and services offered at the University of Miami, the Division of Student Affairs Healthy 'Cane Network assembled a collection of on-campus, off-campus, and online well-being resources at miami.edu/well-being. By taking advantage of all we have to offer, students will be equipped with the necessary resiliency, coping, and conflict management skills to address personal and interpersonal challenges in life.